PER SCOPRIRE I PREZZI SPECIALI RISERVATI AGLI ACQUISTI ON LINE
Secure online shopping
Guaranteed 100%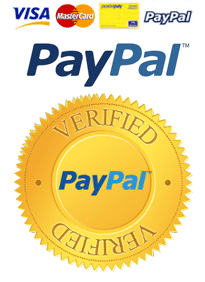 FREE DELIVERY
IN ITALY!

Jewels / Diamanti DE BEERS IIDGR Forever Unique
Diamanti certificati da IIDGR Part of The De Beers Group of Companies e distribuiti da Osigem
I diamanti IIDGR certificati da De Beers Group of Companies, prendono vita nella collezione Forever Unique.
Le nostre pietre sono le uniche al mondo ad avere la sigla IIDGR Part of DBGC incise sulla cintura e riportata all'interno del Diamond Grading Report a garanzia della loro qualità.
ANELLI SOLITARI DI TRADIZIONE
Gli anelli solitari con DIAMANTI certificati da IIDGR Part of De Beers of Companies in accordo con OSIGEM, sono distribuiti in esclusiva a Torino nella nostra gioielleria . Una selezione di anelli solitari con diamanti certificati IIDGR (International Institute of Diamond Grading & Research) gli unici in Italia ad avere la sigla DBGC (De Beers Group of Companies) riportata all'ínterno del certificato stesso e incisa sulla cintura del diamante grazie ad una speciale incisione laser . Oltre alle abituali 4 C, Carat (caratura), Colour (colore), Clarity (purezza) e Cut (taglio), IIDGR Part of De Beers Group of Companies certifica le pietre con la quinta C, Confidence (certezza), ad indicare la sicurezza di provenienza in ottemperanza ai requisiti del Kimberley Process del World Diamond Council nel rispetto delle risoluzioni delle Nazioni Unite.